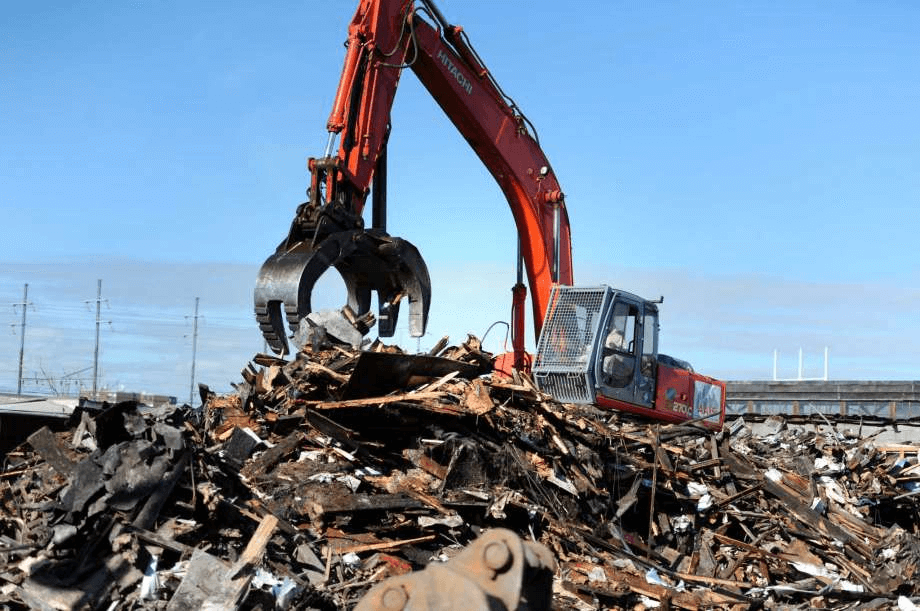 Are you searching for Demolition Clean Up Services Near Las Vegas Henderson Nevada? Las Vegas Junk Removal Services is offering Demolition Clean Up Services near Las Vegas Henderson Nevada and surrounding area. Cost of Demolition Clean Up Services. With our flexible availability and open scheduling, we are able to remove your junk quickly and efficiently with same-day and next-day service. We aim to work around the best schedule for you. Call us now for Professional Demolition Clean Up Services In Las Vegas Henderson Nevada.
Las Vegas Henderson Nevada Demolition Clean Up Services
Demolition clean up is one of the specialties at Las Vegas Junk Removal Services. Just leave it to the experts!
Building demolitions are undeniably exciting. When a building is torn down, it means that something new will take its place, and the thrill of starting with a blank slate is great for construction teams. However, before you can get to that point, you'll need someone to clear out the debris left behind by the demolition service.
Before you can break ground on your new project, you'll need to have the old trash cleared away. We have the heavy equipment and certifications needed to safely and efficiently dispose of concrete, bricks, old plaster and any other kind of trash lingering at the demolition site.
We can clean out and haul away all this plus much more!!
Construction Clean Up
Commercial Property Clean Out
Demolition Clean Up
Garage Clean Out
Film Production Clean Up
Foreclosure Clean Out
Full House Clean Out
Demolition Clean-up and Hauling Services Are Just the First Step
When you demolish a building, it doesn't just vaporize into thin air. It leaves behind a pile of rubble, and hauling it away requires a lot of manpower and specialized equipment. Some demolition services will haul this material away themselves, but most of them rely on a company like us to haul it away.
Las Vegas Junk Removal Services specializes in junk pickup and trash removal all over the Las Vegas Henderson Nevada area. We handle everything from carrying away old refrigerators to clearing demolition sites of broken concrete.
Call Las Vegas Junk Removal Services at (725) 234-0677or contact us to receive a free quote.
Contact Us for Your Las Vegas Henderson Nevada Trash Removal Needs Too!
Las Vegas Junk Removal Services has been taking away Las Vegas Henderson Nevada's trash for over a decade. Whether you're constructing a new building or just clearing away rubble, let us do the heavy lifting. Contact us for a free quote or to schedule junk pickup today!
Las Vegas NV Demolition Clean Up Services Near Me
Boulder City NV Demolition Clean Up Services Near Me
Enterprise NV Demolition Clean Up Services Near Me
Henderson NV Demolition Clean Up Services Near Me
North Las Vegas NV Demolition Clean Up Services Near Me
Paradise NV Demolition Clean Up Services Near Me
Spring Valley NV Demolition Clean Up Services Near Me
Summerlin NV Demolition Clean Up Services Near Me
Sunrise Manor NV Demolition Clean Up Services Near Me
LAS VEGAS JUNK REMOVAL SERVICES